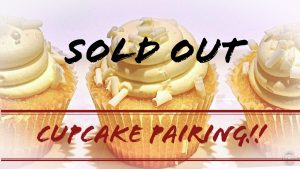 🍷The last one sold out! Join us Wednesday, May 15 from 6-8 pm in a self paced pairing of wine with two bite cupcakes made by Shelle Garey.  Featured cupcake flavors:
🧁Dreamy Orange Creamsicle
🧁Pineapple with Cream Cheese Frosting
🧁White Chocolate with Pink Champagne Buttercream Frosting
Self-paced tasting to enjoy a few ounces of wine with each cupcake!🍷
$15 for the three wines and three cupcakes event!
Reservations required and seating is limited for this event.  Email vinamizanesville@gmail.com, Facebook or Instgram Message to receive a confirmed  reservation.